These Broken Stars
Series:
"Starbound" #1
Genre: YA Romance, YA Science-Fiction

Published: December 10, 2012

by Disney Hyperion
Goodreads
Purchase
Summary:
It's a night like any other on board the Icarus. Then, catastrophe strikes: the massive luxury spaceliner is yanked out of hyperspace and plummets into the nearest planet. Lilac LaRoux and Tarver Merendsen survive. And they seem to be alone.
Lilac is the daughter of the richest man in the universe. Tarver comes from nothing, a young war hero who learned long ago that girls like Lilac are more trouble than they're worth. But with only each other to rely on, Lilac and Tarver must work together, making a tortuous journey across the eerie, deserted terrain to seek help.
Then, against all odds, Lilac and Tarver find a strange blessing in the tragedy that has thrown them into each other's arms. Without the hope of a future together in their own world, they begin to wonder—would they be better off staying here forever?
Review:
One of my favorite movies of all time is Titanic, so when I heard about Meagan Spooner and Amie Kaufman's joint effort These Broken Stars – which is basically a sci-fi version of Titanic – I lept to get a copy as fast as I could; and I am so impressed with the end result.
The Icarus is deemed to be the best, safest spaceship flying through space. But then…catastrophe strikes.
"The Icarus is falling. She's like a great beast up in the sky, and I imagine her groaning as she wallows and turns, some part of her still fighting, engines still firing in an attempt to escape gravity."
Two people manage to reach escape pods – Lilac LaRoux, the daughter of the richest man in the universe; and Tarver Merendson, a dedicated warhero. Crashlanding on a mysterious, supposedly uninhabited planet, Tarver and Lilac have to accept their differences if they want to stay alive and be rescued.
The writing here is absolutely stunning. Imagery and descriptions fill the pages and it's fabulous. You'll be drawn into the chaos and also the original beauty of the Icarus, and you'll trek across a strange planet that may be more than it seems. The descriptions for both are so rich and vivid it's incredibly easy to picture the story in your mind.
Initially, Lilac's character may not be the most likeable. She's a rich, pampered princess; and she's not used to doing things for herself. She's sick of being a stereotypical "rich girl", but she doesn't want to disappoint her father by stepping out of line.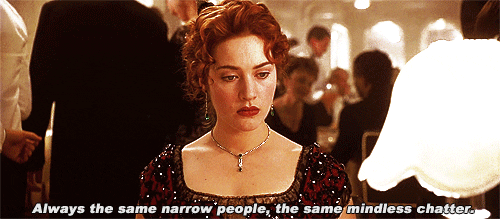 However, she has quite a wonderful transformation throughout the course of the story, and it's really visable how, underneath it all, she's a very determined and persistent and surprisingly strong young lady. Tarver is equally amazing. He's a dedicated war hero, and he knows what he has to do to survive, and he's no stranger to those situations. He's a humble, capable and down-to-earth young man, and there's no doubt that you'll find yourself enjoying his character.
At first, it appears that Tarver and Lilac hate each other, for good reason. They're from different social classes, and they've been raised as being taught that other classes are the enemy. Over the course of the story, however, against all odds, Tarver and Lilac end up falling in love in a fabulously well-done slow burn romance, and the spark between them is fantastic.
All in all, I'd highly recommend These Broken Stars to anyone who loves sci-fi romances. This book is something else. I can't recommend this highly enough.