Unravel Me
Series:
"Shatter Me" #2
Genre: YA Dystopian, YA Romance

Published: January 5th, 2013

by HarperTeen
Goodreads
Purchase
Summary:
Juliette has escaped to Omega Point. It is a place for people like her—people with gifts—and it is also the headquarters of the rebel resistance.
She's finally free from The Reestablishment, free from their plan to use her as a weapon, and free to love Adam. But Juliette will never be free from her lethal touch. Or from Warner, who wants Juliette more than she ever thought possible.
And soon Juliette is forced to make life-changing decisions between what she wants and what she thinks is right. Decisions that might involve choosing between her heart—and Adam's life.
Review:
Hope. It's like a drop of honey, a field of tulips blooming in the springtime. It's a fresh rain, a whispered promise, a cloudless sky, the perfect punctuation mark at the end of a sentence. And it's the only thing in the world keeping me afloat.
It took a bit of convincing to get me to pick this one up because I was a bit ambivalent toward its predecessor Shatter Me, but I came out more than pleasantly surprised. This is such a stronger book than Shatter Me in so many ways, and it's evident Tahereh Mafi has stepped up her game.
At the end of Shatter Me, we witness Juliette and Adam finding refuge with Omega Point – a hidden shelter for people like Juliette with deadly powers. And it's also the headquarters of the rebellion against the tyrannical Reestablishment. And they've invited Juliette to fight with them.
Juliette is a flawed yet completely realistic character, and one whose story you can really sympathize for. She is loyal and strong; but there are moments when she can be completely indecisive and self-absorbed. While these moments of indecision and egocentricity are certainly a bit annoying to read about, they help make Juliette's character feel more real and relatable. After all, who among us is perfect?
One of the main aspects of this series is the romance; and Tahereh Mafi is obviously incredibly skilled at crafting relationships that are easy to root for. She writes with such spark and fire in her romances, and that translates to some incredibly well-written and sexy scenes.
While the focus in Shatter Me was more on Juliette's relationship with Adam, Unravel Me has a bit more focus on her relationship with Warner. And boy was it steamy.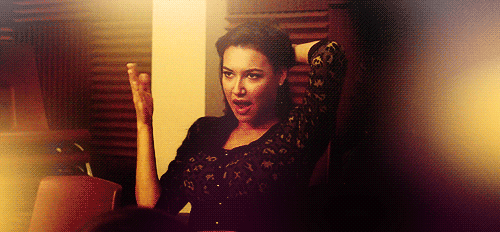 While there are definite potential improvements for the final book and conclusion to the trilogy, honestly, they are very minor. If Tahereh is able to replicate a book just like this and eliminate her occasional purple prose it is sure to be a golden finish to a golden trilogy.
On the darkest days you have to search for a spot of rightness, on the coldest days you have to seek out a spot of warmth; on the bleakest days you have to keep your eyes onward and upward and on the saddest days you have to leave them open to let them cry. To then let them dry. To give them a chance to wash out the pain in order to see fresh and clear once again.