Fire & Flood
Series:
"Fire & Flood" #1
Genre:
YA Science-Fiction
Published: February 25th 2014

by Scholastic
Goodreads
Purchase
Summary:
Time is slipping away....
Tella Holloway is losing it. Her brother is sick, and when a dozen doctors can't determine what's wrong, her parents decide to move to Montana for the fresh air. She's lost her friends, her parents are driving her crazy, her brother is dying—and she's helpless to change anything.
Until she receives mysterious instructions on how to become a Contender in the Brimstone Bleed. It's an epic race across jungle, desert, ocean, and mountain that could win her the prize she desperately desires: the Cure for her brother's illness. But all the Contenders are after the Cure for people they love, and there's no guarantee that Tella (or any of them) will survive the race.
The jungle is terrifying, the clock is ticking, and Tella knows she can't trust the allies she makes. And one big question emerges: Why have so many fallen sick in the first place?
Review:
There were some points in Fire & Flood in which I was jumping up and down in excitement, completely engrossed in the story. Then there were others where I almost wanted to throw the book down in frustration – mostly at the main character.
Tella Holloway is desperate. Her brother has a terrible illness, and dozens of doctors can't determine what's wrong. Until one day she gets a message:
If you're hearing this message, you are invited to be a Contender in the Brimstone Bleed. The Brimstone Bleed will last a span of three months and will take place across four ecosystems: desert, sea, mountains, jungle. The winning prize will be the Cure – a remedy for any illness, for any single person.

There can only be one winner.
With no way to decline the request, Tella heads out into the race to try to secure the Cure for her brother – with no guarantee she – or any of the other Contenders – will even survive.
But one thing's not right: Why is everyone getting sick in the first place?
My main problem with the story was the main character Tella. She had quite a bit of spunk and zest, but there were snippets throughout the course of the story that portrayed her as being quite annoying.

On the other hand, I could go for martyr-who-will-never-let-it-go. I could shove it in Cody's face every chance I got. I'd be like, Hey, Cody, enjoying that doughnut? You wouldn't be if I hadn't saved your ass. And, Hey, Cody, nice wedding you're having here. You know what you'd be doing today if I hadn't saved you? Not getting married.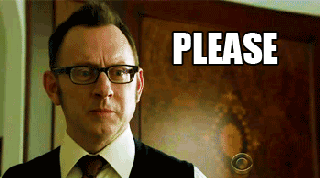 There's a scene where the people in charge of the game give each contestant and orange pack right before they throw them into the first leg of the race – the dangerous jungle – and Tella's thoughts are that:
I pray that the orange pack I'm wearing holds Chanel makeup. And a brush. And a mirror.

Makeup over survival supplies…really Tella?
Despite my rough relationship with Tella, I did find the book thoroughly entertaining. This is a survival tale above all else, and Scott never lets you forget it. You'll find yourself on the edge of your seat as you try to figure out what happens next; and the mystery of why all these people are getting sick in the first place makes you want to flip the pages as fast as possible.
I am certainly interested in seeing what Scott has to offer in the sequel.