I received this book for free via the publisher in exchange for an honest review. This does not affect my opinion of the book or the content of my review.
The Half Life of Molly Pierce
Genre: YA Contemporary, YA Thriller

Published: July 7th, 2014

by HarperTeen
Goodreads
Purchase
Summary:
You take it for granted. Waking up. Going to school, talking to your friends. Watching a show on television or reading a book or going out to lunch. You take for granted going to sleep at night, getting up the next day, and remembering everything that happened to you before you closed your eyes.
You live and you remember.
Me, I live and I forget.
But now—now I am remembering.
For all of her seventeen years, Molly feels like she's missed bits and pieces of her life. Now, she's figuring out why. Now, she's remembering her own secrets. And in doing so, Molly uncovers the separate life she seems to have led…and the love that she can't let go.
Review:
The Half Life of Molly Pierce is a wonderful, intriguing debut that is bound to make you think extensively. I've mentioned how much I love mind-boggling reads, and this definitely rests under that category – from the complex relationships to the psychology to the characterization to the slight mystery in the plot.
17-year-old Molly has been having blackouts for her entire life. One moment she'll be in school, the next she'll wake up from a blackout and will be driving to a street she's never been to before with no memory of how she got there.And oddly enough, nobody around her seems to notice. But, suddenly, she remembers figments of memories, and she pieces them together and goes on a quest for answers and a journey of self-discovery.
I found Molly to be a wonderful protagonist. She has a great deal of depth to her; but she's someone you can't help but like. She's depressed and isn't the happiest person, and you really can't blame her for that. You can feel her hopelessness, her confusion, and her drive to find out what is happening to her; and not without reason. You can really sympathize with her; and that was what made this book so believable and well-done.
One of my favorite things I loved about The Half Life of Molly Pierce was the writing. Written like a stream of consciousness narrative, this will uncountably be a hit-or-miss style for readers. I, personally, found it to match the story perfectly; and it conveyed the type of story Leno was going for wonderfully. The writing added the sense of mystery the book needed, and it fit Molly's personality wonderfully.
Whether or not you love The Half Life of Molly Pierce depends on whether or not you saw the ending coming. As with most psychological thrillers, Katrina Leno does not fail to end The Half Life of Molly Pierce on a gripping note; rather she pulls a mind-boggling twist at the end. As for me, I saw the twist coming….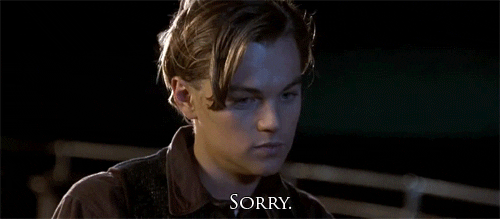 because of my previous knowledge on the topic, which definitely lowered my enjoyment of the novel a tad; but I still found it mind-boggling and fascinating nonetheless.