I received this book for free via the publisher in exchange for an honest review. This does not affect my opinion of the book or the content of my review.
Heir of Fire
Series:
"Throne of Glass" #3
Genre:
YA Fantasy
Published: September 2, 2014

by Bloomsbury
Goodreads
Purchase
Summary:
Lost and broken, Celaena Sardothien's only thought is to avenge the savage death of her dearest friend: as the King of Adarlan's Assassin, she is bound to serve this tyrant, but he will pay for what he did. Any hope Celaena has of destroying the king lies in answers to be found in Wendlyn. Sacrificing his future, Chaol, the Captain of the King's Guard, has sent Celaena there to protect her, but her darkest demons lay in that same place. If she can overcome them, she will be Adarlan's biggest threat – and his own toughest enemy.
While Celaena learns of her true destiny, and the eyes of Erilea are on Wendlyn, a brutal and beastly force is preparing to take to the skies. Will Celaena find the strength not only to win her own battles, but to fight a war that could pit her loyalties to her own people against those she has grown to love?
Review:
There is so much hype around Sarah J Maas and so much love for her books, but for some reason I never enjoy her books as much as everyone else seems to. Heir of Fire is no exception.
If you remember, Crown of Midnight ends with Chaol sending Celaena to Wendelyn – the only place where there might be clues on how to defeat the tyrannical King of Adarlan, while learning some more about her own identity as a heir to a throne.
Throughout the course of the story, Heir of Fire is narrated by six people, and the narrations of three of those six people were completely unnecessary and added nothing to the story. Maybe if the narrators intertwined or had some kind of inner connection it would have been made sense for them all to narrate, but sadly they didn't. The unnecessary narrations really made the story lag on for quite a bit, especially in the first half of the story.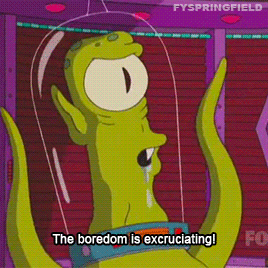 Because the story was so boring and slow-paced, I never was able to fully invest in the characters at an emotional level because I simply didn't care about them.
All in all, I just wish the unnecessary POVs were eliminated to smooth out some of the pacing issues I had with it.
♦♦♦♦♦♦♦♦♦♦♦♦♦♦♦♦♦♦♦♦♦♦♦♦♦♦♦♦♦♦♦♦♦♦♦♦♦♦♦♦♦♦♦♦♦♦♦♦♦♦
Giveaway!