Fairest
Series:
"The Lunar Chronicles" #0.5
Genre: YA Romance, YA Science-Fiction

Published: January 27th 2015

by Feiwel & Friends
Goodreads
Purchase
Summary:
Mirror, mirror on the wall, Who is the fairest of them all?
Fans of the Lunar Chronicles know Queen Levana as a ruler who uses her "glamour" to gain power. But long before she crossed paths with Cinder, Scarlet, and Cress, Levana lived a very different story – a story that has never been told . . . until now.
Review: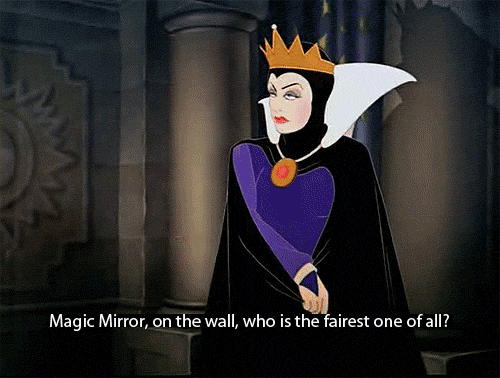 I am a huge fan of Marissa Meyer's work, and Fairest certainly did not disappoint me. It's a creepy, twisted and extremely well-written story, and every aspect – dare I say it – is practically perfect in its execution.
This is not the typical story where the heroine lives happily ever after, riding into the sunset with the hero, teenage angst in tow. Rather, this is a story about hostile beginnings, of unhappy endings, and of the inner workings of the mind of a villain.
Those who have read the first three books in the series know of the evil and manipulative Queen Levana. But what if Queen Levana isn't as bad as she appears? What could possibly be beneath the Glamour and beauty of such a nefarious queen?
This is a psychological analysis above all else, one that I completely appreciated and was absorbed in from start to finish. Seeing the horrors of Levana's childhood truly makes us understand how she came to be the evil, powerhungry queen she is in Cinder, Scarlet, and Cress. Her childhood is not an easy one – it's filled with unimaginable horrors – and you begin to understand and even sympathize for her. Although you can see what shaped her to become such a villain, her actions are still inexcusable. Despite the drop of sympathy you have gained for her by reading about her upbringing, she's still a villain, and Meyer never lets you forget that.
The parallels to the other books in the series are fascinating, and I found it interesting seeing things from the Lunars' perspectives. From their motivations in needing an Earthen alliance to backstory about the origins of Princess Selene Cinder, everything is laid out wonderfully for you and you're gifted with an entirely new side to the story.
Meyer's writing is evidently much improved since her first novel, not only technically but stylistically as well. Her foreshadowing ability is much greater here than it was in her first novel, and the flow of her writing is absolutely breathtaking.
An intriguing physiological study on what makes us evil, Fairest is a strong addition to the Lunar Chronicles world – and Lunartics and non-Lunartics alike won't want to miss this satisfying prequel.
Love is a conquest.
Love is a war.
Here is what I think of love.