Magnolia
Genre: YA Contemporary, YA Romance

Published: August 5th, 2014

by Simon and Schuster
Goodreads
Purchase
Summary:
In Magnolia Branch, Mississippi, the Cafferty and Marsden families are southern royalty. Neighbors since the Civil War, the families have shared vacations, holidays, backyard barbecues, and the overwhelming desire to unite their two clans by marriage. So when a baby boy and girl were born to the families at the same time, the perfect opportunity seemed to have finally arrived.
Jemma Cafferty and Ryder Marsden have no intention of giving in to their parents' wishes. They're only seventeen, for goodness' sake, not to mention that one little problem: They hate each other! But when a violent storm ravages Magnolia Branch, it unearths Jemma's and Ryder's true feelings for each other as the two discover that the line between love and hate may be thin enough to risk crossing over.
Review: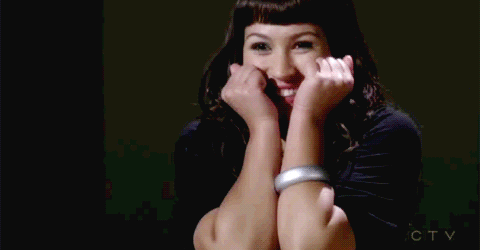 Sometimes you just need to escape reality and engross yourself in something completely light and fluffy, and Magnolia fits that bill perfectly. It is satisfying and adorable, and everything – from the romance to the characters to the setting – is virtually perfect.
Ever since the Civil War, the Cafferty and Marsden families have been as tight as tight can be. So when a baby girl and a baby boy are born at almost the exact same time, the families see their chance to finally unite themselves.
The only problem? Jemma Cafferty and Ryder Marsden, 17, hate each other to the core. But when a storm threatens to ravage their small Southern town, Jemma and Ryder realize that they may need each other more than they hoped.
The story is told through the perspective of Jemma, and she is an amazing protagonist. She is not perfect by any stretch of the imagination – she's extremely stubborn – but it is those flaws that make her come off the page with such a realism to her. You understand her; her thoughts, her desires, her dreams; and that is a huge aspect of what makes the story so successful.
Jemma's relationship with Ryder is what steals the book. It is one of the most authentic and well-written romances I can remember reading in a long time – maybe even since Flipped or These Broken Stars (and, if you know me, you know what huge praise that is). The slow burn development of their romance is written absolutely perfectly. You can feel the hatred they have for each other in the beginning slowly morph into respect and soon into something more than that.
All in all, I couldn't recommend this enough. It has a wonderful Southern atmosphere and an unforgettable romance. Anyone who is a fan of YA contemporary or romance won't regret giving this a try.
"We've hated each other since forever."
"Love, hate," she says with a smile. "Such a fine line between the two, isn't there?"
Such a fine line, such a fine line indeed.